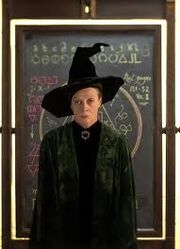 This is where teachers link there pages. This is where you apply for teaching jobs.
Please post name, what position you're looking for, and your best experience in that subject. Thank you! :)
1st- 6th Years MUST take Core classes:
Defense Against the Dark Arts
Charms
Herbology
Transfiguration
Potions
Astronomy
Flying
History of Magic
Electives (3rd Years MUST take at least two (2) of these):
Ancient Runes
Arithmancy
Muggle Studies
Care of Magical Creatures
Divination
Apparition
Extra-Curricular Subjects:
Ancient Studies
Art
Earth Magic
Muggle Art
Music
Muggle Music
Ghoul Studies
Alchemy
We are welcome to new subjects here at Hogwarts:
Muggle Languages
Ad blocker interference detected!
Wikia is a free-to-use site that makes money from advertising. We have a modified experience for viewers using ad blockers

Wikia is not accessible if you've made further modifications. Remove the custom ad blocker rule(s) and the page will load as expected.